 A Look at Previous Year's Shows
​
Special thanks to our long-time sponsors & supporters of this event, the National Arts Program and the Chester County Art Association and an extra special thanks to this year's event host, the Exton Region Chamber of Commerce.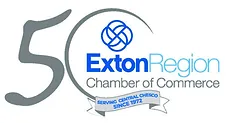 For the 6th year, DVCCC proudly highlighted the talent of young artists through our annual High School Student Art Contest for students across Chester County. Students entered our contest from schools across Chester County, with 24 pieces featured in our week-long gallery event from Bishop Shanahan High School, B. Reed Henderson High School, Villa Maria Academy High School, Church Farm School, Unionville High School, Great Valley Senior High School, and Octorara Junior/Senior High School.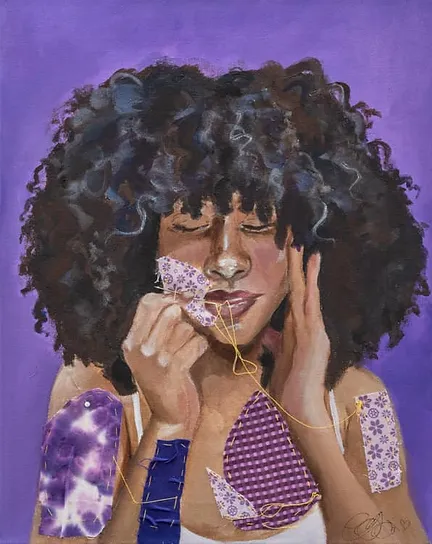 This year's first place winner was Ella Slossburg's (Above; Henderson High School) "The Seamstress" – which traveled to Harrisburg and spent a week on display in the Capitol Offices of Representative Dianne Herrin and then Senator Carolyn Comitta before traveling home to the Senator's district office to be on display throughout the month of June.
Second place was awarded to Grace Watson (Below Left; Bishop Shanahan High School) for her entry, "Kintsugi: The Transformative Power of Healing" and third prize was given to Mariel Dinatale (Below Right; Unionville High School) for an untitled piece. Finally, Emily Otto's "Blooming, Beautiful Scars" (Below Center; Henderson High School) took home People's Choice at the end of the week's voting.
We are so grateful to every student who takes the time to create a piece and enter our contest each year. Exploring these issues through your powerful artwork speaks to the experiences of hope, resilience, and survivorship that inspire and resonate with victims of domestic violence and our greater community. Thank you for sharing your talent with us all.
The National Arts Program (NAP) and Chester County Art Association (CCAA) once again sponsored this year's prizes. All honorable mentions received honorary student artist memberships to the CCAA. Our third-place winner received a CCAA membership and $50 gift card. The second-place winner received a CCAA membership and $175 cash prize from NAP. The first-place winner received a CCAA membership and a $200 cash prize from NAP with a matching $200 for the student's art department. Additionally, the winner of our People's Choice Award, received a prize of $25.